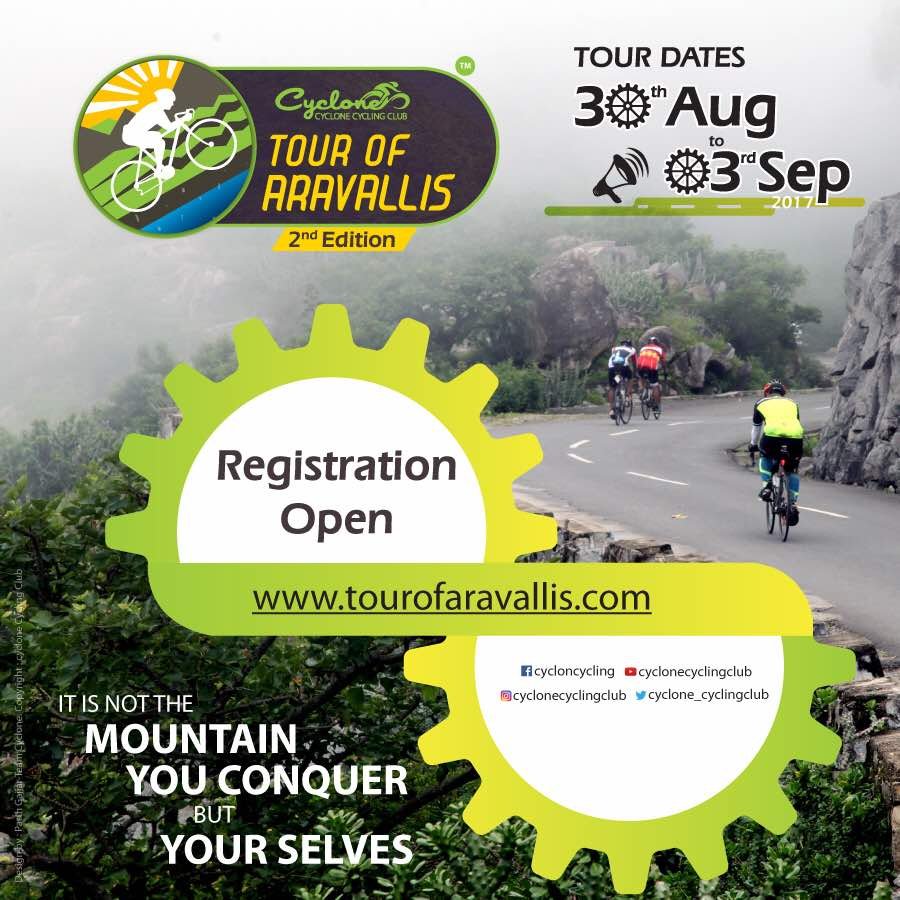 Tour Of Aravallis
Event Description :
The Tour of Aravallis 2.0 is an exclusive, invite-only cycling tour that follows some rollicking events previously hosted by Cyclone Cycling Club (Cyclone), Ahmedabad, India.
Cyclone is a not for profit organization with a registered member base of over 1800. Cyclone has been instrumental in building cycling culture in the region since 2012.
Cyclone has been organizing cycling events such as Tour de Abu, Brevet rides of 200, 300, 400 and 600 kms, Night rides, Dualthlon, ITT to promote cycling for fitness and green environment.
To take the journey further, Cyclone launched Tour of Aravallis in 2016 (TOA). TOA 2016 was a grand success and attracted participants across cities of India, Netherland, South Africa.
TOA 2.0 is the second edition of Tour of Aravallis happening from 30th August to 3rd September 2017.
This will be an expedition that spans about 350 kilometers, has an elevation gain amounting to ten thousand plus feet including several classified climbs and passes through some of the most stunning landscapes of Aravalli hills in Rajasthan, Western India is sure to provide each participant with the thrills and lifetime of happy memories.